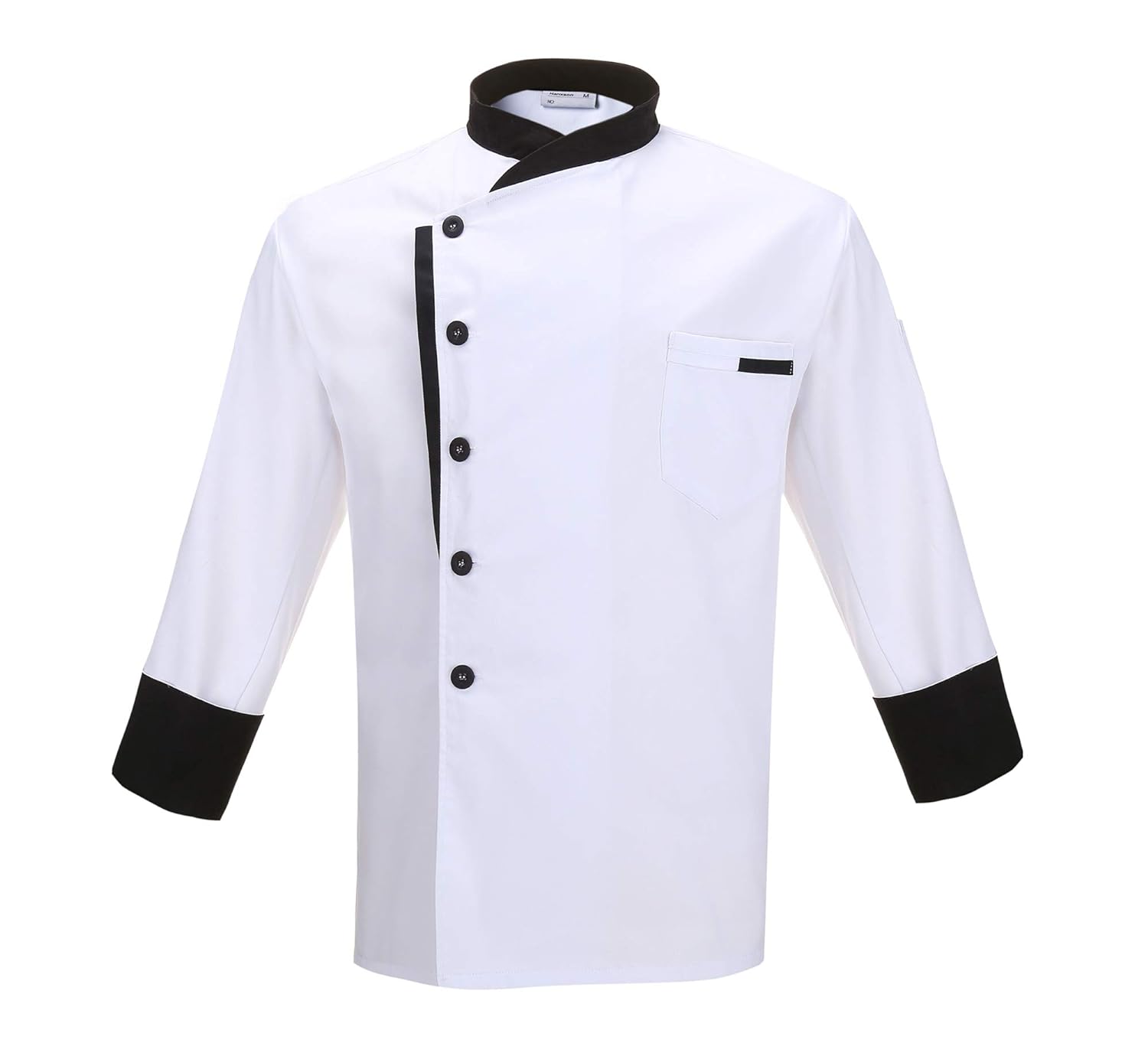 Chef Jacket
Introducing our premium chef jacket – the ultimate garment for culinary professionals who demand nothing but the best in style, comfort, and performance. Crafted with precision and a passion for culinary excellence, this jacket is designed to meet the unique needs of chefs, ensuring you're always ready to create culinary masterpieces.
Made of Drill Fabric from 65% Cotton and 35% Polyester.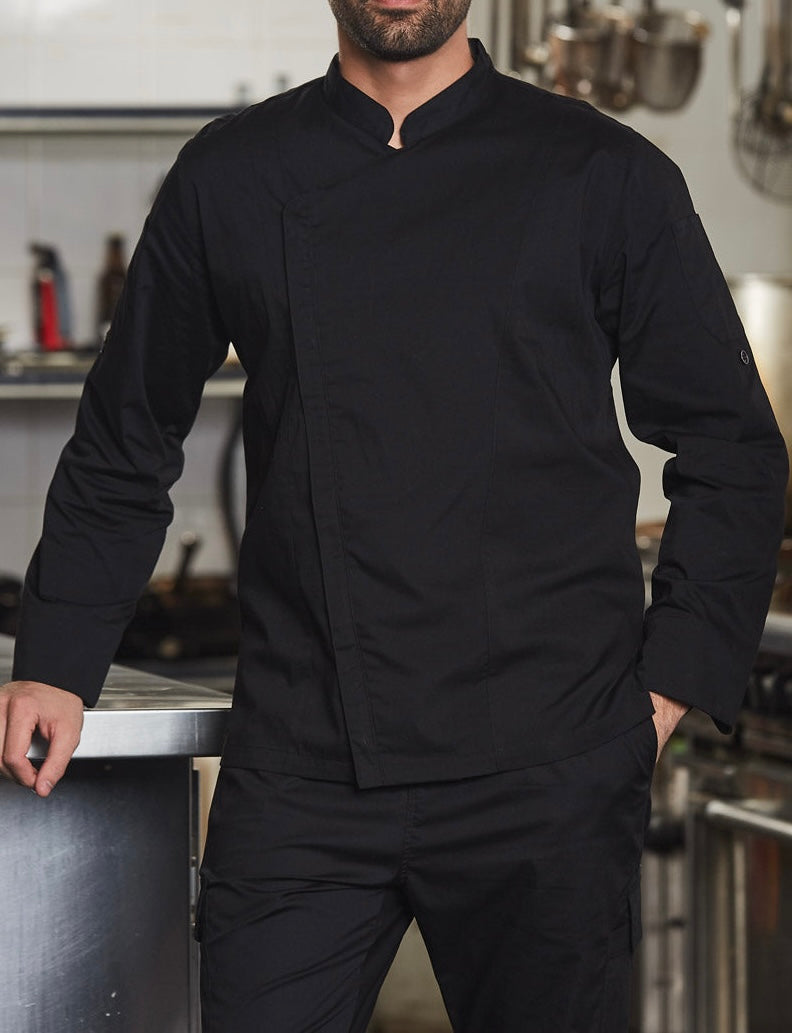 Black Chef Jacket
Discover the pinnacle of culinary apparel with our Great Quality Hidden Buttons Black Chef Jacket. Designed with meticulous attention to detail, this jacket combines style, functionality, and comfort to cater to the needs of discerning culinary professionals!