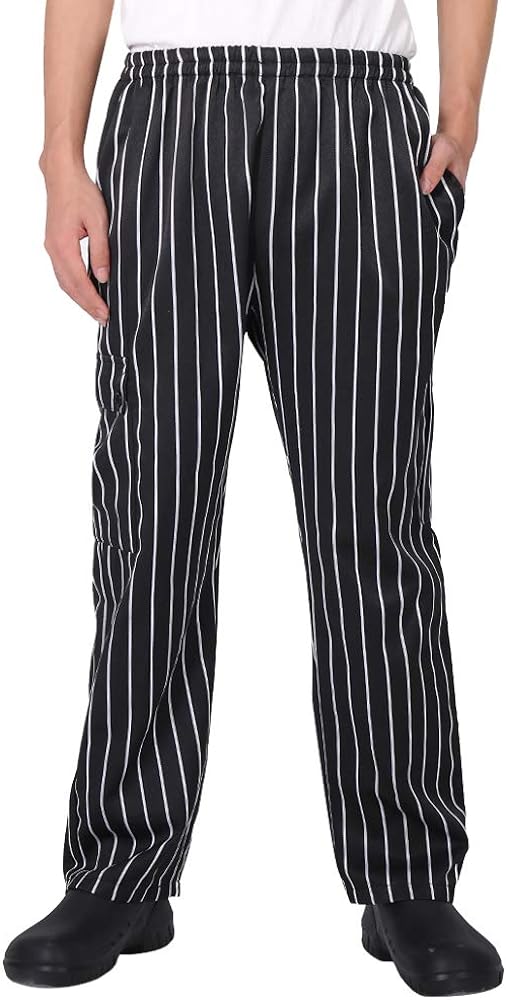 Chef Pants
Introducing our premium striped chef pants, where style meets functionality in the culinary world. Crafted with the discerning chef in mind, these pants are designed to offer not only a polished and professional appearance but also unmatched comfort and durability in the kitchen.
Made of 100% Premium Cotton.
Chef Pants
Our premium black chef pants are the embodiment of culinary fashion. The classic black color exudes elegance and professionalism, allowing your chefs to make a powerful statement in the kitchen with a timeless and sophisticated look.
Made of 75% Viscose and 25% Polyester.